Everyone is welcome to attend this event. Masks and social distancing are encouraged. We hope to see you there!
10:00 AM Business Meeting
10:30 AM Illustrated Presentation
"The Dutch Golden Age: Mennonite to the Core"
Presented by Lauren Friesen, David M. French Professor Emeritus at the University of Michigan
Lunch to follow
The Museum, Library, and Grounds will be open for tours after lunch.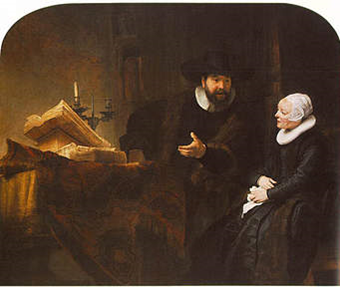 The Dutch Golden Age was an era when the visual arts, medicine, business, education, theatre, poetry, theology, and publication flourished. Mennonites were deeply engaged with all these disciplines. This illustrated presentation will cover the basic contours of the Mennonite involvement. Rembrandt circle (painting), Nicolas Bidloo (medicine), Joost von den Vondel (drama) and the Mennonite founder of the Golden Age, Carel van Mander, will receive special attention.